Bovada 3 Reel Slots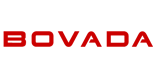 The most traditional of slot games are the original 3-reel style games. Sadly, in this era of video bonus games, this elegant old-style of slot play is often forgotten or overlooked. This is a sad because there is a purity to this type of play that transcends trends. The player just lines up three symbols and they win! Bovada offers a number of three-reelers that range in style from the earliest days of slot games through the70s, the last days of three-reel game development. Here are a few of the great three-reelers that Bovada has to offer.
7s & Stripes - This super traditional game has a single payline and the number 7 in various colors, and Bars in differing colors and quantities. As with most three-reel games, the smallest coin value is 5¢, and it runs all the way up to $5. The look is clean, simple and elegant, and the game plays beautifully.
Bank On It! - This is a somewhat more complex three-reeler with a wide variety of winning combinations, and a big pay-table. The most significant symbol on this one is again the lucky number 7. As with most 3 reel games, there is a single payline, and you can bet up to three coins per spin, allowing a big bet of $15. You must bet the full $15 in order to qualify for the big jackpot.
Bonkers! - This game, though simple and easy-to-understand to anyone who plays three reel slots, has the added bonus of free spins! If you line three Bonkers! symbols up, you are rewarded with 10 free spins! This is a great perk on an otherwise very traditional single payline game, and it keeps is really exciting.
Crazy Dragon - This is a great looking single payline three-reel game with a simple paytable and nice, traditionally styled slot game graphics. The winning combo on this one consists of the three sections of a coiling Chinese style dragon, so you are rewarded not only with a generous payout but also by getting to see the complete Crazy Dragon!
Diamond Mine - This one is right out of Reno circa 1975! Good old dollar signs serve as symbols along with 7's and diamonds. Play three coins for the big payouts. The jackpots are not huge on this one, but they hit frequently.
Diamond Mine Deluxe - Similar to its little brother, Diamond mine, this one features higher pots as well as doubling symbols that can make the winnings much larger.
Frozen Assets - This game has an icy winter theme. Look for the Snowman Bonus and snowflakes to increase your winnings. Watch out for the sun icons though! Each sun takes away a snowman. This sweet game also features the penguin as a wildcard symbol, giving more winnings.
High Rollers - This one takes another step towards more contemporary games by having not one but five paylines! This is a super exciting and very funny game. The theme here is not what you would guess, but, rather, is rolling joints. This is a silly and slightly scandalous game is a load of fun to play and it will really "take the edge off"!
It's Good to be Bad - This is another variant on the most traditional of three-reel single payline game. The look is pure 1970s style Las Vegas, and the theme is just an angel and a devil, both drawing you in their directions. Simple and elegant, this game is the source of long evenings of slot play fun.
Light Speed - Back to the future? This game is a fun combo of the retro three-reeler with a theme that is all science fiction. The Light Speed Meter rises as you play, increasing the multipliers and the level of excitement. Play three coins for max payout when you hit Light Speed!
Lucky Lightnin' - Lightning can strike with this super and very traditionally styled game. Players are looking for triple sevens to pay out the big pot.
Operation M.Y.O.W. - Not for cat lovers only, but definitely aimed at them! M.Y.O.W. stands for Make Your Own Win, and it is a remarkably advanced game for an old fashioned three-reeler. You can choose the paytable that you want to play on every spin, then start the reels. The winning combinations vary with each paytable, so your winnings are up to you. This is a fun and exciting variant on the traditional slot game.
Pharaoh's Gold - The riches of ancient Egypt are always popular in slot game themes, and Pharaoh's Gold is a beautiful expression of this theme. Unlike most of our favorite three-reelers, this one employs wildcards and animations, giving it a very sleek and modern look.
The Big Heist - If you love movies about getting away with the big one, or if you are an aficionado of Heist slots, this might be your game! This is a full-on bonus style game where players are figuring out the combination to the safe - crack the combination and win the big pot! This is a fun and exciting game that is a kind of crossover between old-time three-reelers and more modern style bonus games.
Triple 7 Inferno - Lucky 7s are the word of the day on this super game. This is a very old-style game with a simple paytable that is easy to read. Lovers of traditional slot games will certainly love this one.
A Three-reeler For Every Taste!
This represents Bovada's extraordinary collection of traditionally styled three-reel slot games. For the three-reel fans, it is hard to find a better selection on-line. So cozy up to your favorite computer and get the reels spinning for some good old-fashioned slot play now!