Bovada Depositing Methods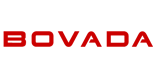 We all know that play at Bovada Casino is stellar. The game collection is huge, the security is ironclad, and the customer support is without parallel. But the stumbling block for some of us is how do we get the darned play account opened and ready to fund all this great fun that is waiting for us.
The simple truth is that making deposits into your play account at Bovada could not be easier. Like all the top online casinos such as the hot new Onbling Casino , Classycoin Casino , and Locopanda Casino , Bovada makes funding your play account as easy as it possibly can be, and, should you have any questions, they have a staff of knowledgeable support personnel available to players 24/7 who are able to assist with your every question.
Once you take the three minutes necessary to establish your play account, it is time to get some funds to it in order to start play. Here is a quick rundown of the deposit methods accepted by Bovada.
Credit Card
Credit card deposits are the easiest and, in many ways, the most secure form of funding your play account. Bovada is an exceptionally security minded casino property, and they do require a few steps before you can fund your account via credit card. Here are some specifics that you should know:
Bovada only accepts Visa. They can, however, accept any Visa branded credit card, gift card, or check/debit card. Check with your card issuer prior to using it at Bovada to ensure that your card is qualified for international purchases.
While you can fund your account via credit card immediately, prior to receiving payouts to your credit card you must fill out the Bovada Credit Card Verification Form and fax it to their toll-free fax number along with a photocopy of your government issued ID and photocopies of the front and back of the credit card that you wish to receive payment to.
Rapid Transfer
If you want to deposit using cash, Rapid Transfer is a quick and easy way to do it. First you will need to call Bovada's customer support team or contact them via chat, and they will find your nearest Rapid Transfer location. These are normally found in major retail outlets, but are often challenging to find on your own, but the Bovada team will find a conveniently located outlet for you. The minimum deposit through Rapid Transfer is $100 and the maximum is $900.
MyPayLinQ
If you use MyPayLinQ already, you can make immediate transfers of funds between that account and your Bovada play account. The account at MyPayLinQ must be in your own name in order to fund a Bovada account from it and the minimum amount of deposit required is a modest $25. That minimum is imposed by MyPayLinQ - Bovada will accept as little as $20.
Fund Your Play Account and Get Playing Now!
Whatever method is the easiest and most convenient for you, use it and get that Bovada account funded now! There is nothing that is so much fun as playing casino games for real cash, and Bovada makes it easy to get your play money in play!