Bovada Games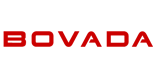 Bovada Casino is the sole heir to the huge collection of games that was managed by the old Bodog online casino. Without even considering the huge sports book, poker rooms, and the horse betting options at Bovada, in their casino alone they have a vast and ever growing collection of the best games in the online gaming world.
Table, Card & Specialty Games
Most of the focus at Bovada, of course, is on the huge collection of slot games. But in addition to that incredible set of games, they offer all the table, card, and specialty games that players could wish for. Here are some of the great floor games that are offered at Bovada:
Blackjack - This classic is offered at single and double deck tables as well as European rules tables.
Poker - These are the automated poker games, not the live poker room also offered at Bovada. These great games are offered in numerous variants including Caribbean Draw, Caribbean Stud, and Caribbean Hold 'Em, Red Dog, Tri-Card, Let 'em Ride and others. Craps - The most classic of dice games.
War - The game you played in the back seat of the car as a kid.
Roulette - The game that defines being on a casino floor! At Bovada they offer both the American variety that has a 00 slot on the wheel, and the European style with no 00.
Sic Bo - This exotic Chinese dice game is addicting and fast moving and loads of fun. Stakes are modest, and the rules are easy and very approachable.
Keno - This is not the slow-moving Keno game of the Las Vegas coffee shop! This is a fast moving high-action version of that game where you choose your numbers and the randomized draw occurs immediately.
This is just a sampling of the great variety of floor games that Bovada offers. Their biggest single game collection, of course, is there slots, and they have a truly gigantic variety of those too!
Slots
Bovada's slot game library is huge and ever-growing. It is true that they started with the Bodog collection of games that include every type of slot game that RealTime Gaming (RTG) has to offer, and they have added to that already impressive library with some of the latest RTG games. Here are some of the latest games that you will absolutely not want to pass up! Dragons - This is a fun fantasy filled slot game where you are searching for the red dragon's treasure. Wildcards expand on this one to fill entire reels, and the bonus rounds are beautiful - definitely aimed at those who appreciate fine video game style graphics. This is one of the newest games at Bovada, and it is one of the very best.
Honey to the Bee - The garden theme is a whimsical and increasingly popular slot game style, and Honey to the Bee is a great RTG rendering of it. The graphics on this 5 reel and 20 payline game are cartoonish and cute. The animations are limited, but the overall look is really great. The bonuses here are all in the form of free games, and they offer tons of them.
Tally Ho - We love this awesome WWII themed slot game filled with airplanes and flying aces! This game is fun and beautifully retro. Bonus round and free spins abound, and the look is a spectacularly idealized 1940s style. This is one of our all-time favorites.
Play Bovada Games Now!
No matter what your taste in casino games is, Bovada has something for you. Whether your tastes run toward Golden Cherry slots or Heist Slots games, Bovada has it all. So spend the night in tonight and get the reels spinning at Bovada !