Bovada Software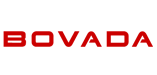 Bovada is a huge gaming palace that offers an awesome sports book, an off-track betting site for horse racing, a tremendous poker room, and one of the very best casinos to be found online. Each of these areas employs specialized software that creates the ideal play environment for the play that the individual area focuses on.
Sports Book and Horse Racing
The sports book and off-track betting software is entirely on-line based, and no download is necessary. This makes using these areas incredibly easy. Once players create their play accounts they are ready to start placing bets. Better still, the Bovada software is very intuitive and easy to use, so you will spend more time choosing your teams and your ponies than figuring out how to place your bets.
Poker
The Poker room at Bovada is one of our all-time favorites. It does not have quite as many bells and whistles as some, but that is a great thing. The rooms with all the extras often have problems running reliably – not so with Bovada. This is not to say that it does not look great, because it does, it just runs great too! The download for the poker room is easy, and the installation is completely automatic. If you want to change something you do have that option. For example, when we installed it, we wanted it on an external hard-drive. The auto-install defaults to your internal hard drive, or the C: drive, we wanted on our external, or X: drive – it was no problem at all to plug that info in, and it was on its way. Once installed, it is completely intuitive to use. You just start in the lobby and go to the type of game that you are looking for. There are listings of all the scheduled games and the sit-and-play type of tables too.
Casino
The biggest gaming area with the most play options, of course, is the Bovada Casino . For their casino software Bovada went with the same tried-and-true platform as its predecessor, Bodog Casino: RealTime Gaming (RTG). By using RTG software, Bovada gets one of the biggest and best game collections to be found on the Internet. The table and card games are plentiful and they come in every variety – US and European variations of all the classics, plus exotic games to appeal to the sophisticated card game enthusiast. And, of course, an ever-growing collection of slot games that include all the RTG classics like Goldbeard slots and Diamond Mine Deluxe, for all you Bejeweled maniacs. Best of all, players do not need to download anything to play at Bovada Casino! If you prefer, you may download the casino package for ease of interaction with the site, or you can just log on to the games that you want by using the Instant Play option on their website. The choice is yours.
Great Software for a Great Gaming Experience
Everything at Bovada screams quality. The games all work perfectly, the support line is manned with real experts, and the security is outstanding. Head over to Bovada now for a spectacular evening of great gaming!