Bovada Support
Bovada Support review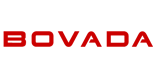 All the top casinos offer stellar customer support now. In fact, if you find yourself logged onto a casino that does not, that is a serious red flag, indicating that you should get out and head over to a property that does. With the complexity of modern online casino gaming, great quality customer support is a necessity. Bovada falls right in line with this practice of offering great customer support, and then exceeds expectations at every turn. The customer support staff is not just familiar with the backing software, but they truly know Bovada through-and-through. They are able to answer your every question about every function of the casino operations, about banking, and about individual games. And their knowledge is not limited to casino floor games, but it extends to every game that Bovada offers, whether it is a slot game, a poker tournament, the sports book – they have specialized expertise in each department. There are three easy ways to reach Bovada support: Telephone – This one is self-explanatory, and anyone can do it. If you have a question and you are based in the United States, just dial their toll-free number at any time, day or night, and you will be connected with an operator who will be able to answer your questions. For those of us who like to have a real person on the other end of the line, this is a great option. Email – You are already sitting at your computer, what could be easier than dashing off a quick email to the help desk? The turnaround time on emails to Bovada Support is right around 24 hours, unless you happen to hit at a really busy time or if you are fielding a particularly challenging question pertaining to your particular circumstance. The response is normally quite quick, and we have experienced answers returned to us within 20 minutes on occasion. Chat – In our view, this offers the best of both worlds. Via instant chat players have a real person on the other end of the chat line to assist, yet they can do it from the convenience of their computer keyboard. When you log on you have access to a greeting operator who assesses the nature of your question and who identifies you via your Bovada account number or your email address. Once they get your name and email, they forward you to a specialist in the area that your inquiry is in. For example, if your question is pertaining to your favorite Heist slots game, you will be forwarded to a casino game specialist. If your question is about the Horses area, you will be sent to an off-track betting pro. We have had the most of our experience with the Chat assistance. Having tried this at a variety of casinos with varying degrees of success, we can say, without reservation, our experience at Bovada was truly outstanding. They really know their property, and they are staffed with exceptionally professional and knowledgeable people.
Give Bovada Support a Try!
When you are setting up your account for real play, go ahead and ask the support team about any special promotions that may be going on. Or if you are having trouble getting into your favorite game, definitely give them a call. They have great recommendations for you, and they are always pleased to help.