Bovada Tournaments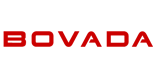 For poker players, after they have learned the game and played a few tables, the next natural step is to enter a poker tournament, and Bovada Poker offers plenty of great tournament options to new and established players alike. The neat thing about tournament poker play is that it gives players a longer-term goal and makes a weekend evening of play even more fun than it normally is.
Varieties of Poker Tournaments
Bovada offers just about every type of tournament play that there is in the world of online poker tournaments. They have Multi-table, Freeroll, Poker Point, Qualifier, Multi-table Sit-and-Go, Short Handed Sit-and-go, Re-biu, Beginner Sit-and-go, Beginner Scheduled Tournaments. This variety offers tournaments suitable for all levels of player from the newest to the most cunning pro. This goes hand-in-hand with Bovada's longstanding commitment to not only provide great gaming experiences to the experienced players but also to open the doors to complex gaming to those who are new to online play.
Which Tournament is For You?
With all the variety of tournaments that Bovada offers, choosing the perfect one for you can be a challenge. Here are the specs on a few of their offerings. Beginner Scheduled Tournaments – These are the basic beginner tournaments and they are aimed at the less experienced player. You can register up to two hours prior to the tournament start time. All start times are posted in the poker room lobby. Beginner tournaments feature a higher payout percentage than standard tournaments.
Beginner Sit-and-go Tournaments – If you just want to log in and play and not worry about scheduling, try a Sit-and-go tournament. With these you log in and take a seat at a table and wait for the table to fill up with nine players, then you start play. If you don't see an open Sit-and-go game, just go to the lobby, buy in, and open your own sit-and-go table – it will fill up in no time.
Freerolls – Freeroll tournament play is one of the most popular at Bovada and at just about every other card room that offers them. These are multi-table tournaments that feature no registration fees! The prizes for these vary: Some are fixed cash prizes covered by Bovada, some are extra player points, and some are free entry into other tournaments, Bovada covering the winner's stake. Whatever the prizes, these are super popular tournaments and they fill up fast, so register early.
Multi-table Tournaments – These are the most basic form of poker tournament, and they are huge amounts of fun. Players buy in for a fixed number of chips – all players start with the same number of chips. As players are eliminated from each table, the tables are recombined and reduced until the final round when the last nine players face-off against one another. This is pure poker magic, and once you try it, you will be addicted.
Start Bovada Tournament Play Now!
We have heard from numerous fans of other casino games that once they start tournament poker, they are totally hooked, and it is all they want to do from then on. And we can understand why! This is an awesome game that is totally engaging. When you have finished playing Heist slots at Grandparker Casino or Golden Cherry Slots at Classycoin Casino, come join the poker players at Bovada! Pull up an open chair and give tournament poker a try! Be sure you have a few open hours ahead of you because once you start, you won't want to quit!