Bovada Video Poker Games
Play a Personalized Poker Game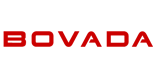 Video Poker is a combination of a video game and a slot machine. Play a personalized poker game without having to share the poker table with the competition. It's just you and the dealer. Use the five cards you are dealt to create your winning poker hand. Hold or replace your cards to get the best hand. Get a Royal Flush to win the highest payout, but check the pay table to help you choose which combinations to aim for. Play the 17 video poker games at Bovada Casino today!
Develop your Strategy
Hold on to the cards that make up a Royal Flush, a Straight Flush, Four of a Kind, a Full House, Three of a Kind or a High Pair. For example, when you have a Three of a Kind, you have a chance at getting Four of a Kind or a Full House by discarding two cards. When you have Two Pair, discard the fifth card to get the chance at a Full House. Always keep a low pair rather than one high card. The best advice is to hold onto a good hand rather than risking it for the best possible hand. Video Poker isn't about bluffing. Unlike live table poker, in video poker, the best hand always wins.
Get Jacks or Better
Jacks or Better Video Poker games are among the most popular. Double Double Bonus Poker is a draw poker game. Get five cards from the dealer, then choose which of the cards you want to keep or "hold" on to. Discard the rest of the cards for new ones by pressing deal. Your second hand determines how much you win. Get a pair of Jacks or better to win. Play more coins to increases the payouts on winning hands. Play Double Double Bonus Poker at Bovada Casino.
Choose from Single Hand or Multi-Hand Video Poker.
Play one hand of Video Poker for $0.05, $0.25, $0.50, $1, and $5. Once the hand is played, play again at the same amount or increase your bet. In the Multi-Hand version, each Video Poker game consists of three or more hands and you can play for $0.01, $0.05, $0.25, $0.50, and $1. Choose from 3 hands, 10 hands, 52 hands or 100 hands. Click on the 'Pay Table' button to see the column highlighted based on the amount of coins you're playing. In the Multi-Hand version, the cards that you have discarded cannot appear in any of the subsequent hands. Deposit at least $5 into your account to play multi-handed video poker. Play Double Double Bonus Poker or any of the video poker games at Bovada Casino today.