Grand Parker Casino
Grand Parker Casino is a chic and elegant entry in the RealTime Gaming (RTG) family of online casinos. It is much more than just another wild Vegas casino: they offer all of the latest and hottest RTG games in a modern and adult setting that contributes to the feeling of being in a sparkling Las Vegas lounge - all you need is the double martini at your elbow, and you are ready for a night of glamorous fun!
Gaming the Grand Parker Way
As a RTG casino, GrandParker Casino has access to many of the top games that players crave. They offer all the usual table, card, and specialty games that RTG does so excellently. In addition they have access to the full RTG slot game collection, assuring you that you will be playing the best working and the most fun games that the industry has to offer. Here are a few of the spectacular RTG slot games that the slot player must absolutely not miss when visiting Grand Parker Casino: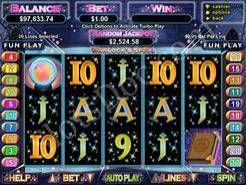 Warlock's Spell - This is a five-reel, 20 payline beauty of a game that has a rather Harry Potter look to it! Twinkling stars and images of magical tomes and devices are rampant, and the bonus round is a fun and silly pick-and-win type that make the winnings add up fast. This is a new glitz & glamour slot game, and one that should absolutely not be missed!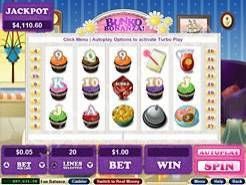 Bunko Bonanza - This game capitalizes on Bunko parties, so popular with the ladies. The card sybols are redesigned as cupcakes, and other images include dice, pitchers of beverages, other snacks, score pads etc! As a game that is actually aimed at the ladies, it is an unusual treat. In addition, it is a great playing game that, like Bunko, is fun for hours on end. And if you want to change things up a little, Grand Parker also has a sequel game, Bunko Bonanza II!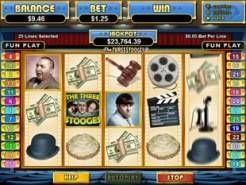 The Three Stooges - Nyuk, nyuk, nyuk! This game is all about the adventures of Larry, Moe, and Curly-Joe, the Three Stooges of the silver screen. Cream pies, reels of film, candlestick phones and derby hats are some of the old-timey symbols employed here. This is a fun and silly game aimed squarely at Three Stooges fans, and, as such, it is aimed at the guys. This awesome game has not one but three bonus games! You will be able to play Moe Money, Curly Cash and Larry's Loot when the Stooges' scatter symbols appear. This one is definitely worth a three "Nyuk" rating!
Play at Grand Parker Online Casino Now!
This is a great casino with a stellar collection of games that will appeal to every player. So settle into your favorite gaming chair with an icy-cold martini and your coolest shirt, and get the reels spinning at Grand Parker now! It is sure to become a favorite with you too.